above:  "Nude Searching to Purchase fantastic CDs" -
4x6 oil - Martin Dull 2010

3 cd's!!! - for the price of one - (please scroll completely)
stunning lyrically, visually and melodically! - UNIQUE musical gifts - the three JMH CD releases for a

total

of 15.00 + 2 shp/hnd! -  Hit the "buy now" button below and your 3 CD's will be on the way  -
stock is limited

- best to do this

NOW!!!
hours of listening pleasure - for 15+2 --------- detailed descriptions below
                                                  You receive all 3 cd's below for 15!!!: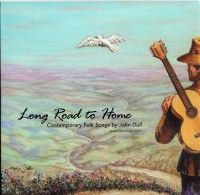 Long Road to Home
- Tom Paxton said about this CD: "I listen to hundreds of albums each year. John's stands out as one of the best. His songs find their way into your head and into your heart." 
Mandolins, guitars, banjo, jaw harp, bass, and beautiful vocal harmonies.
Disc includes 16 originals: Ordinary Love; Helen; Nonsense Reel; Nellie Rose; The Alligator Song; Lena; Dreamer; Long Road to Home; and others.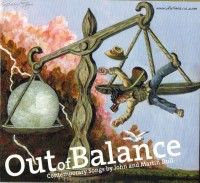 Out of Balance - Bob Sherman of WFUV said: "John and Martin Dull are charting parallel paths. This cd takes powerful aim at hypocrisy and injustice."
Martin and John Dull's first album collaboration. -- Songs of personal imbalance and societal imbalance juxtaposed. For age 15 and older. Some rock; blues; folk.
Tom Paxton says: : "This cd is never Out of Balance. It's right smack in the middle of where it ought to be: on the side of the angels and those who need those angels most." 
 14 page photo and lyric booklet accompanies the CD. Songs include: The Jersey Song; I, Romero; Toucy Feely was never my cup of tea; Fickle Man Blues; and others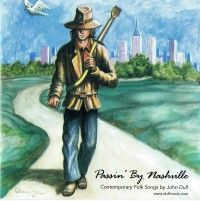 Passin' By Nashville - - home spun
12 page booklet - 15 songs, including: Passin By Nashville; Walk Outside; Scapegoat; Who Are You; These 4 Walls
Contemporary folk/country with lyrics projected by striking melodies and vocal harmonies - guitar, slide, banjo, fiddle, bass, piano, drums and more.
"Creative stories, punctuated with humor, pathos, sorrow, drama - honestly provocative and sometimes tragic. It's all here in an intmate reflection. I love it!" ---  Jim Halsey, Manager of the Oak Ridge Boys
**********************************************************
 Patent Pending- Martin Dull's self produced cellar demo - a punkish rock collection of 6 songs in their raw form.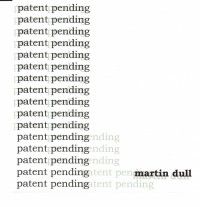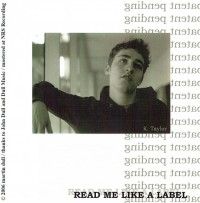 ©2006
*********************** 
Color album art was rendered by Barry Etris, songwriter, who wrote Kenny Roger's megahit: "Reuben James."   -------   Barry's art also graces Dolly Parton's album, "Little Sparrow." True collector items.

                                ****************************
PURCHASE ALL THREE CD's HERE for 17.00 (15+2) (only while supplies last, a 4th bonus CD will be sent too):